ECOfleet launched in 2006 with an innovation award from the then Dun Laoghaire Rathdown County Enterprise Board (now LEO).
2008-2011 ECOfleet's content was adopted for the SEAI Transport EnergyMAP programme delivered to the Coach Tourism & Transport Council of Ireland (CTTC) for Ireland's top independent coach hire operators. IRHA members also participated.
in 2012 ECOfleet partnered with the IPIA's Enprova fund to pilot 'Save fuel and get paid' to the largest fleets in Ireland under EU Energy Efficiency Directive 2012 Article 7.
In 2014 Article 7 became S.I.131:2014 the Energy Efficiency Obligation Scheme or EEOS for short (not to be confused with the UK's Article 8 scheme called ESOS).
In 2016 we partnered with the Freight Transport Association Ireland to measure and reward fuel savings from their accreditation programme https://www.ftai.ie/ecofleet
In 2020 the IRHA's Smart Driving programme partnered with ECOfleet to reward drivers and operators who saved fuel https://smartdriving.ie/save-fuel-get-paid/
Our partners
Since 2006 ECOfleet has partnered with global leaders in sustainable logistics and emissions reporting. Our funding, best practice and methodology partners: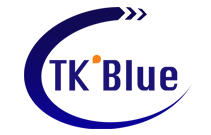 CO2/GHG and societal impact labelling for transport services to Global Logistics Emissions Council (GLEC) and EN16258 standards (soon to be ISO14083)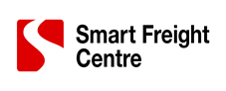 Since 2018 we have been the local training partner for Smart Freight Centre and since 2019 we deliver some of the modules internationally.
Enprova is the EEOS fund from the IPIA (now Fuels for Ireland) administered by Retrofit Energy Ireland Limited (REIL).
We welcome partnership enquiries and are happy to support measurable fuel saving initiatives and projects from any source. To see our full sustainable logistics programme and training please to go our company web-site https://aems.ie/